I've had a chance to think a bit more about Flattr, and what kind of impact it can have on the 'net.
(My first post about Flattr, for those that missed it: https://b.tc.dk/2010/05/flattr/)
First of all, and this may seem kind of strange, I'm a bit scared of the negative impact that this can have on the kind of content we'll see on the net.
The Negative
Consider this: If you read an article on the net, what will make you click the Flattr button?
My bet is, and I think most surveys confirm this, there's a lot bigger chance of you clicking on a Flattr button, that's attached to an article you agree with, a lot bigger chance. This is why people subscribe to news papers that they agree with. Follow RSS feeds that tell them what they want to hear.
We do not need something that will strengthen that tendency. I'm afraid that Flattr, if successful, will do that. I've a feeling that re-embedding the latest Lady Gaga impersonation, will give a lot more Flattr clicks, then a well researched article about something complex.
I'm fully aware that the people who do the well researched article, will do it no matter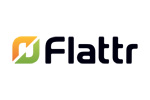 what. It's not about financial compensation, it's about burning for something important. But, if mister-serious-guy, at the end of the month looks at his Flattr statement and sees that the bulk of his payment came from that one, silly-lady-gaga-video post he made for fun, he may feel a bit weak in the knees. And the next time he considers adding something fluffy and cute to his site, the chances are just a bit higher that he'll do it.
The reason Flattr strengthens this tendency, more than the usual ads and product placement (i.e. paid links to Amazon), is that clicking on an ad, is mostly related to the content of the ad, not the content of the page where it's shown. I may hate the page, but the Ad can still be relevant to me. Not so with the Flattr button – I'm directly asked to donate money to somebody, who wrote something I don't like.
Another down side, is that there's no way to reward something you found very useful, as compared to something that was mildly useful. I can't click the button twice. So there will naturally be a tendency, to break your content into as many small bits as possible (I should have written this paragraph, as a whole new blog item – added some more fluff and possible a photo. So, consider it a freebie <g>).
The positive
The positive side of this is that if you place a Flattr button on content that you know your visitors will like, you'll probably get a click. Anything like music, art and photography will be able to benefit from this. People seek out the things they like, and will be able to reward what they see.
Imagine all the music sites like spotify, last.fm, or Grooveshark, but where the artists can upload their music and add their own Flattr button (I guess somebody like cdbaby or Zenfolio could do it now). I wouldn't mind if Grooveshark did a small pop-up once in a while, saying "you have been listening to The Curve for half an hour now – Want to [Flattr] some money to The Curve?".
Or an e-book reader on my Android going "You are reading the free version of Iain Banks Excession, want to [Flattr] him?"
I guess you get the picture.
Conclusion
A bit early to really conclude anything yet, but I think we have a big potential for direct payment to artists, who create original content, which is great. We also have something that might strengthen the tendency for less radical and unpopular content, which is kind of sad.
But then again time will tell.
Oh, one last thing, just so that you heard it here first: Flattr + Chatroulette = Win!